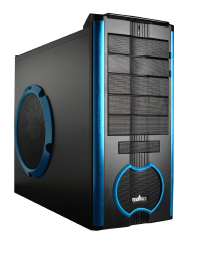 The world of the PC is crashing down around my head.


When I came back from a trip and turned off my Outlook out-of-office, I stopped getting meeting reminders.


The IT guy couldn't fix so, so he put my XP virtual machine (I am running XP under Parallel's on an iMac) on the domain. Outlook worked fine. For a few hours.


After lunch the new Outlook would not let me reply or forward messages. Instead it would crash. Whoopee. Plus my Outlook and Blackberry calendars were no longer syncing.


Did I also mention that we are in some kind of calendar hell with all the daylight savings patches going on for servers, desktops, Blackberries, Exchange, BES, etc. ? They seriously told us to print out our calendars for the next month. Joy.


I had some kind of power surge at home that blew out all the lights in the kitchen and killed the power supply in my PC. Joy again.

Instead of mucking with my old junky PC, I decided to look to see what a new PC would cost. Dell and the like cost way too much and give very limited control of your configuration. So I ordered this from
Polywell
for just over $2100 + tax -


Motherboard:Poly i680SLi ATX MB,3PCIe,2gLAN,7.1A,6SATA-R5


Processor:Intel Core2 Duo CPU E6400 2.13GHz 2M 1066FSB 65W


Memory: 2x DDR2 667MHz 1G PC5300 Memory Unbuffered


Case:TS514 10-Bay Black Tower with 250mm Side Fan (the image above is the case)


PowerSupply:700W Quiet PFC SLI P/S, 85% High Efficiency


HardDrive1:Seagate 750GB SATA-II 7200RPM HD 16M Cache


Floppy:Black Floppy+Media Reader 7-in-1 Internal Drive


Disk Controller:On-board SATA RAID-0,1,0+1,5 Controller


I/O Device:On-board 1394 Firewire Ports


Keyboard:Logitech Cordless Internet Pro USB KB+Mouse BLK


Audio Sound:On-board 7.1 3D Audio Sound


DVD-RW:Lite-On 20X LightScribe DVD+/-RW IDE Drive Black


Graphics:Nvidia GeForce 8800GTS 640M PCI-E Graphics Card


Networking:On-Board Gigabit/100/1000T Ethernet


O/S:Windows XP Professional CD+License


Optional Support:3yr Parts Replacement in Advanced

Not bad a bad price at all. Any comments on the configuration ?